Want to sell gold for cash?


Looking to sell gold for cash? Pot of Gold is a leading South African gold and diamond broker based in Melville. We offer a wide range of services to suit our customers needs. cash for gold and diamond exchange .

If you need cash for gold in a hurry, Pot of Gold can convert most luxury goods into cash in your pocket immediately. Our service is professional and efficient. We pride ourselves on always putting our customers first.  Our knowledge and experience ensures that our customers get the best financial returns

 Complete our contact form
READY TO TURN YOUR OLD AND UNWANTED GOLD TO CASH – IT'S EASIER THAN YOU THINK TO SELL GOLD FOR CASH

.

 To sell gold for cas is an effective means of getting some needed extra cash. We offer our clients a full range of products and services. We purchase gold, silver, platinum and diamond jewellery – new, old and broken as well as gold coins and Krugerrands for top market prices based on the purity and weight of what you are looking to sell.
Why do people sell gold for cash?
There are many reasons people sell gold for cash. Everyone is always looking to make quick cash one way or another – to pay bills or put cash in your pocket. If you lose your job or some other unforeseen event occurs, selling your gold could be your ticket to financial freedom.
What do we consider as gold and what do we buy?
Gold is gold no matter what the situation. It has its own inherent value which is regulated by market forces and is set twice daily so you can know exactly what your gold is worth. Your gold can be anything from old cuff links, antique jewellery, class rings, dental gold, or even gold navel rings. Sell gold for cash made easy.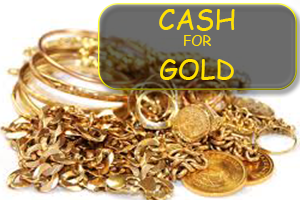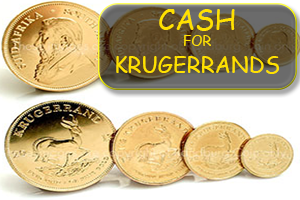 How does the cash for gold industry work when I want to sell my goods?
We buy gold jewellery, coins and Krugerrands based on the gold content (karat) and weight thus offering rates based on the gold content of your item. The price is linked to the gold market price and we calculate a discounted rate based on the current gold price.
Will you offer cash for gold jewellery that is broken or damaged?
Yes, we buy gold jewellery in any condition, broken, miss matched or unwanted.
Will you guys buy miss match earrings?
Definitely yes, as we buy gold for the melting value. It does not matter if your jewellery pieces are mismatched, matched or broken, once again it does not matter since gold is gold.
I have old jewellery that is no longer in fashion and I don't like it any more?
Oh yes, we don't care about the looks of the jewellery.Because we buy it for the gold content and not as jewellery.
I have a luxury watch, but it's not gold will this be woth selling to Pot of Gold, since it's not gold.
A lot of the luxury watches has value to watch collectors and we will buy those watched on behalf of our watch collecting clients. This is based on make and model of your watch.
I have a Diamond ring, can I sell it and what do I need to sell it?
Yes, you can, we will make you an offer based on the diamond certificate, If you don't have a certificate, we could assist you to obtain one from IDL or EGL and make you an offer based on the certificate.
I have a Gold Mandela Coin, will I be able to sell those?
Yes, you will be able to sell them, but please not we only offer the gold value on them, therefore will quote you based on the gold market price.
What about Krugerrands and krugerpounds?
We will buy krugerrand and Krugerpounds based on the current gold price. Even if they are part of a jewellery setting.
I have a silver tea set, can this be sold?
Yes, we will buy it at silver value. In other words, we will pay you a market-related rate based on the silver content of the item you wish to sell.
I have silver bullion, can this be sold and what rate would I get?
We will buy it from you based on a discounted silver market rate and not the retail value.
What do I need when I want to sell my gold, silver ore krugerrands?
You just need your ID, Drivers license or passport and will be asked to complete documentation in our shop.